Connect With Jesus
At LIFEGATE, we believe it is the role of the church to equip followers of Jesus to live in the world as citizens of a different kingdom. Practicing the way of Jesus is vital to the health of Christians today. Amid our chaotic world, we believe followers of Jesus need opportunities to engage in what it means to daily practice following Jesus.
Our model at LIFEGATE puts you in the driver seat of building community and taking responsibility for your own spiritual growth and development. For some, this may be different or even uncomfortable, but we believe the future of the church requires dedicated followers of Jesus who are equipped to build relationships, grow spiritually, and experience the transformative work of the gospel.
LIFEGATE curates spaces and opportunities for you to get connected, but the process requires your investment and dedication. Don't worry, we'll walk alongside you – empowering you to invest, build, and sustain community at LIFEGATE.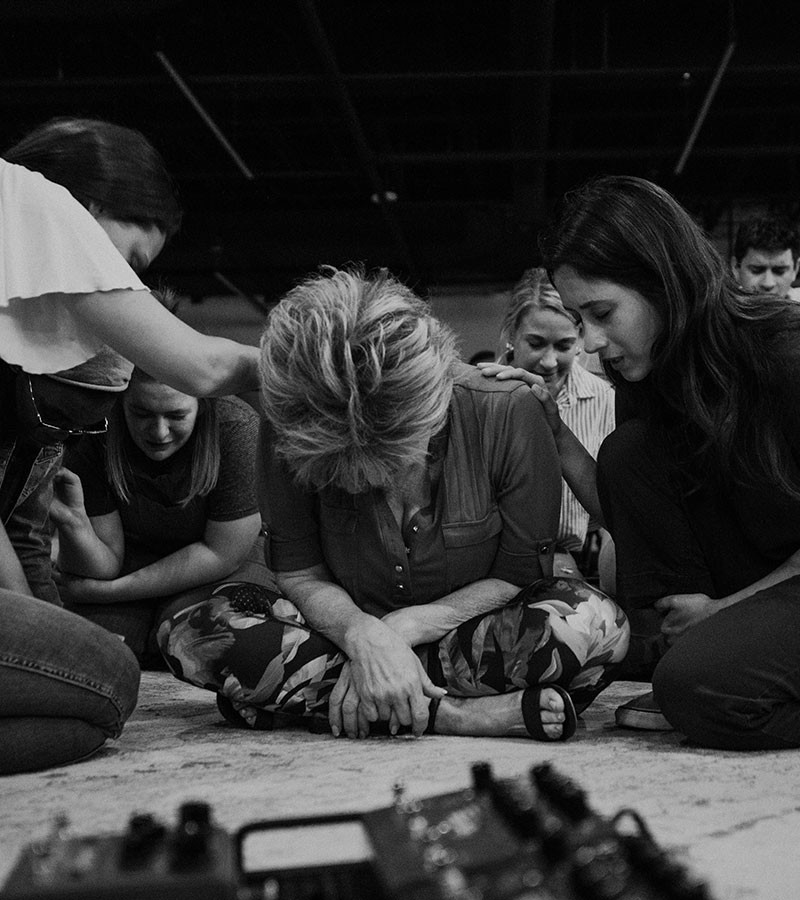 Build Your Own Fellowship
We do not have traditional small groups at LIFEGATE. To some it may seem controversial or even off-putting, but our aim is not to artificially create relationships. We seek for you to experience life-giving, transformative community and we believe that comes through authentic connection. Instead of traditional small groups, we provide intentional spaces for you to connect with others in our community through table discussions, prayer nights, and other opportunities. The LIFEGATE Denver App is the best way to stay up to date on everything happening at LIFEGATE.
Community Building is a Process
While we wish we could tell you finding and establishing community happens overnight, this is usually not the case. Building community takes time, vulnerability, and failure. Our aim is not to discourage you, but to provide encouragement that relationships, specifically Christian friendship, and community, are sweet, messy, and deeply transformative.
We Provide Space for Everyone
We recognize that connecting across ages and cultures can be challenging, especially in our increasingly polarized world. However, we believe it doesn't have to be this way. We are a church for every race and culture, we welcome introverts, extroverts, the able-bodied and the disabled. At LIFEGATE, we understand that asking people to find and initiate community is oftentimes uncomfortable. Therefore, we intentionally create table groups within our mid-sized gatherings, so you feel more comfortable and able to share.