WHAT DOES IT MEAN TO GATHER AT LIFEGATE?
The table of LIFEGATE constantly grows and changes, but we have a few guiding principles that define how we gather.
We are intercultural and intergenerational
Regardless of your race, ethnicity, cultural background, socioeconomic background, or ability your presence is valued at LIFEGATE. The story of Jesus Christ qualifies and elevates the outcast and oppressed. You belong at LIFEGATE. This also means that we challenge ourselves to engage across our differences. Throughout our gatherings, we incorporate Christian practices from across various denominations and backgrounds.
We are a people of practice
That's probably not something you hear a lot. What do we mean when we say practice? Practice is the routine application of ideas and beliefs that we teach from the Bible. This could mean participating in prayer, opening our homes to practice hospitality, or participating in the various events and experiences we offer at LIFEGATE. Practice is active and requires discipline as we seek to learn more about God and apply it to our everyday lives.
We gather on Sunday mornings at 9am and 11am at the LIFEGATE Building. During COVID, we began streaming our gatherings and we now have members of our community who watch from across the country and the world. Our livestream is available via YouTube and the LIFEGATE website.
See and feel what you will experience at LIFEGATE.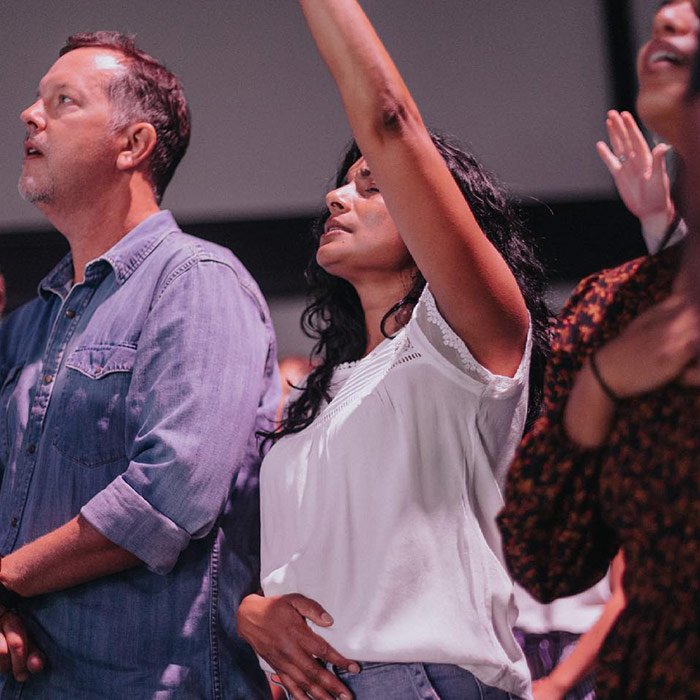 "We hope to connect with you soon. You're welcome at this table, and we hope to gather with you!"

Frequently Asked Questions